They achieved this unique feat in the history of cycling after having crushed the race and ridiculed adversity by placing their three leaders on the final podium (Kuss, Vingegaard and Roglic), another feat never achieved since 1966 (Kas-Kascol on the Vuelta with only nine teams entered). "This hat-trick [in the three races], we already had it in mind last November. It had to be done step by step," reveals Richard Plugge, team manager, on the eve of the arrival in Madrid. Insatiable, the team also achieved the hat-trick on the main stages of Tourmalet and Angliru.
On the starting line in Barcelona, six riders were pinned in our doping directory. That's as many as in 2022 and one more than at the Tour de France 2023. Unsurprisingly, the Astana team is hosting two of them: Luis Leon Sanchez and Andrey Zeitz. The Kazakh team is second to last in our Trust Index (ICCD) for a reason!
This Tour did not disappoint, if we dare not say. Jonas Vingegaard and Tadej Pogacar have effectively "destroyed" their opponents. After which Vingegaard also smashed his Slovenian opponent.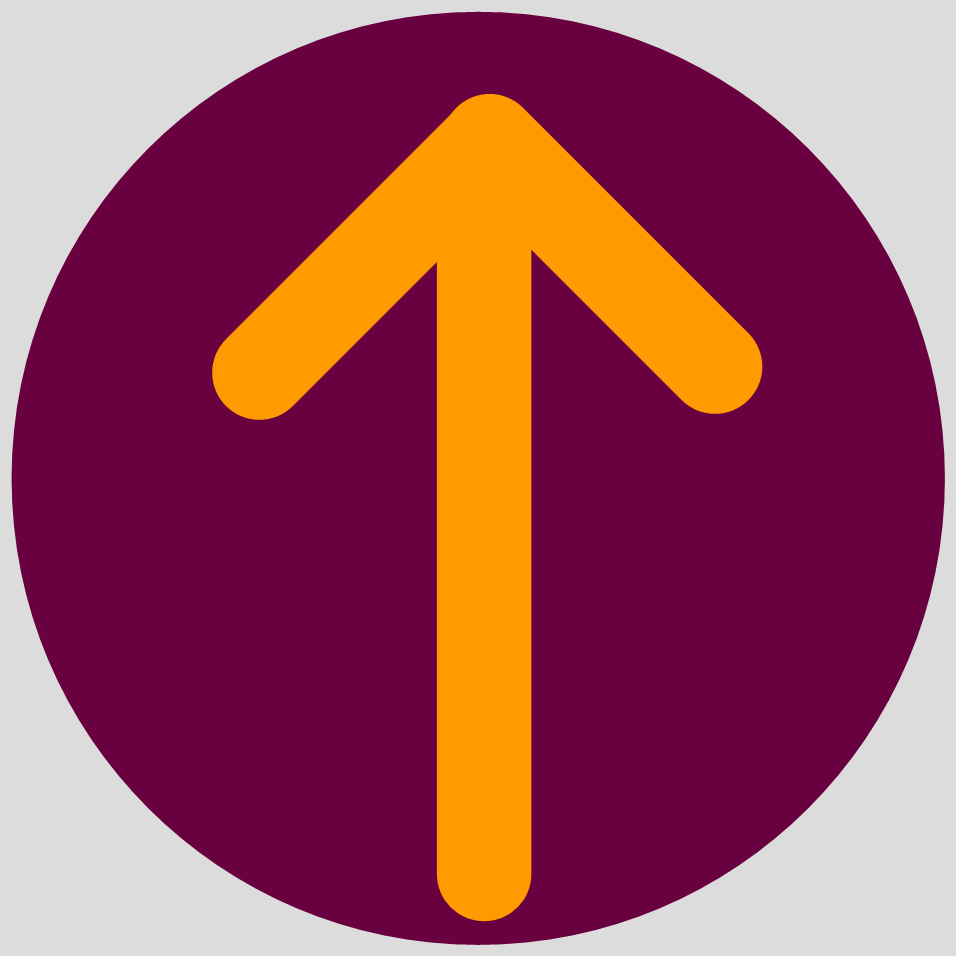 The list of participants
The list of participants by team
To understand the color symbols attached to teams and riders, click here.
Soudal - Quick Step
◆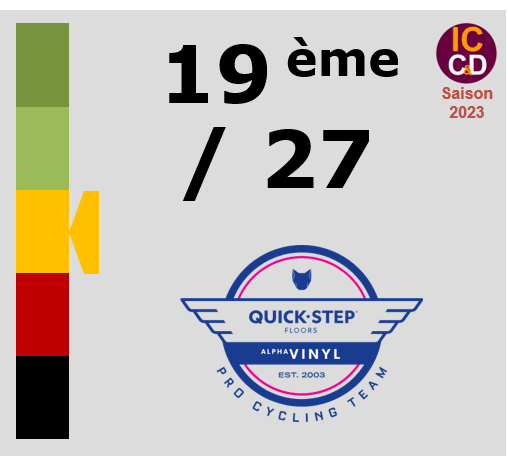 31 years of existence, 26 cases, ie 0,84 per year
1. ▰ Evenepoel Remco
2. ▰ Bagioli Andrea
3. ▰ Cattaneo Mattia
4. ▰ Hirt Jan
5. ▰ Knox James
6. ▰ Pedersen Casper Phillip
7. ▰ Serry Pieter
8. ▰ Vervaeke Louis

UAE Team Emirates
◆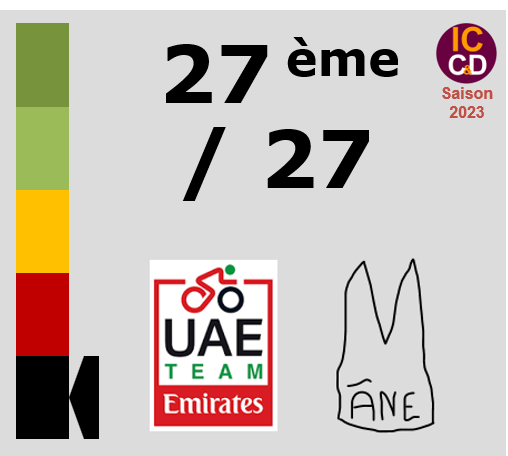 25 years of existence, 34 cases, ie 1,36 per year
11. ▰ Ayuso Juan
12. ▰ Almeida Goncalves Joao Pedro
13. ▰ Oliveira Alves Rui Filipe
14. ▰ Fisher-black Finn
15. ▰ Molano Benavides Juan Sebastián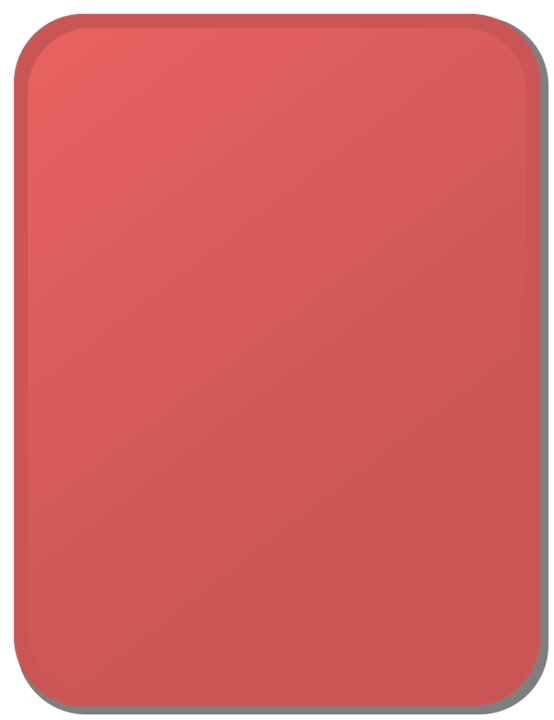 2019 : internal control
16. ▰ Novak Domen
17. ▰ Soler Gimenez Marc
18. ▰ Vine Jay

Jumbo-Visma
◆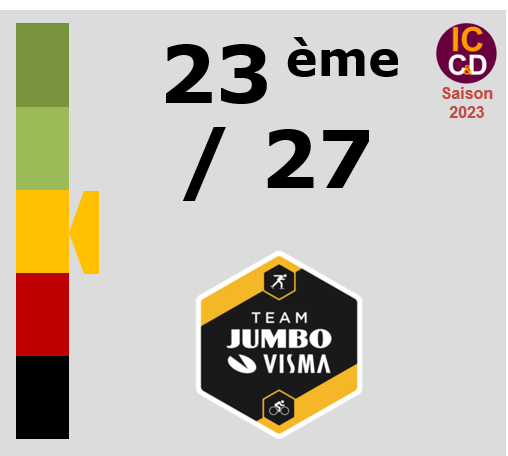 40 years of existence, 25 cases, ie 0,63 per year
21. ▰ Roglic Primoz
22. ▰ Gesink Robert
23. ▰ Kelderman Wilco
24. ▰ Kuss Sepp
25. ▰ Tratnik Jan
26. ▰ Valter Attila
27. ▰ Van Baarle Dylan
28. ▰ Vingegaard Rasmussen Jonas

INEOS Grenadiers
◆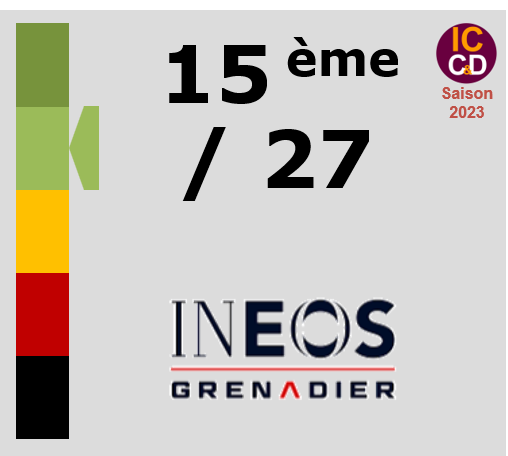 14 years of existence, 5 cases, ie 0,36 per year
31. ▰ Thomas Geraint
32. ▰ Arensman Thymen
33. ▰ Bernal Gomez Egan Arley
34. ▰ Castroviejo Nicolas Jonathan
35. ▰ De Plus Laurens
36. ▰ Ganna Filippo
37. ▰ Fraile Matarranz Omar
38. ▰ Heiduk Kim

Bahrain - Victorious
◆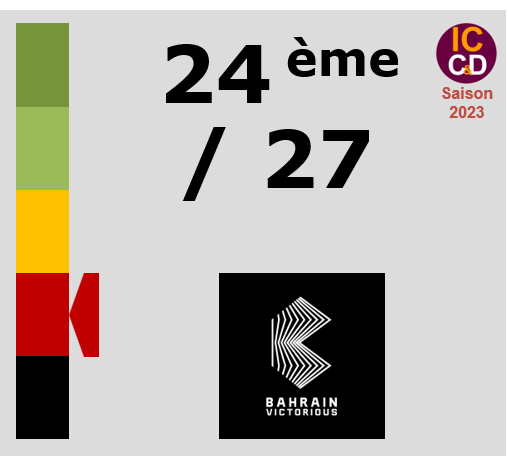 7 years of existence, 2 cases, ie 0,29 per year
41. ▰ Buitrago Sanchez Santiago
42. ▰ Caruso Damiano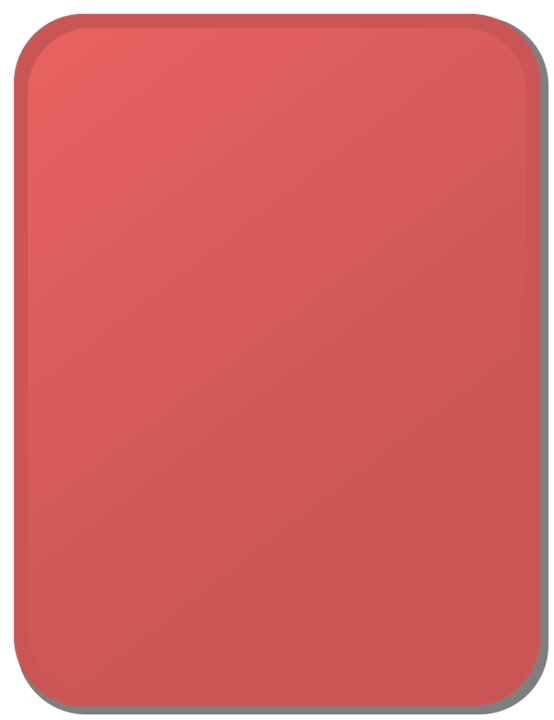 2007 : investigation
43. ▰ Govekar Matevž
44. ▰ Gradek Kamil
45. ▰ Landa Meana Mikel
46. ▰ Poels Wouter
47. ▰ Sutterlin Jasha
48. ▰ Tiberi Antonio

Trek - Segafredo
◆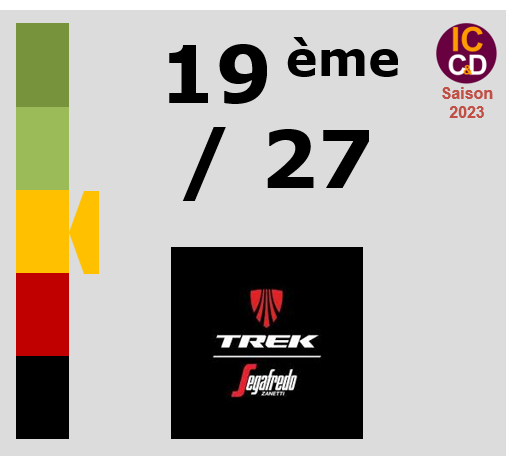 13 years of existence, 4 cases, ie 0,31 per year
51. ▰ Lopez Perez Juan Pedro
52. ▰ Bernard Julien
53. ▰ Elissonde Kenny
54. ▰ Ghebreigzabhier Amanuel
55. ▰ Mollema Bauke
56. ▰ Mosca Jacopo
57. ▰ Theuns Edward
58. ▰ Vergaerde Otto

Groupama - FDJ
◆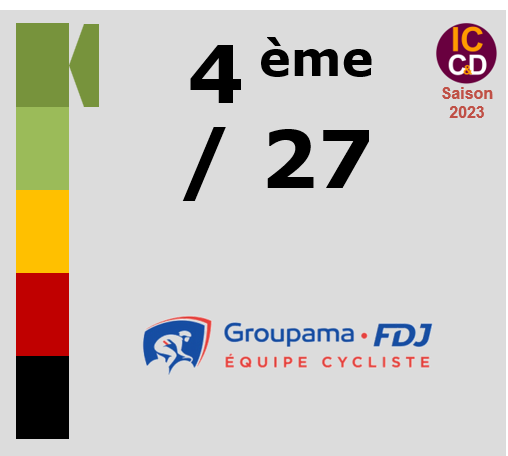 27 years of existence, 13 cases, ie 0,48 per year
61. ▰ Molard Rudy
62. ▰ Martinez Lenny
63. ▰ Askey Lewis
64. ▰ Davy Clement
65. ▰ Germani Lorenzo
66. ▰ Gregoire Romain
67. ▰ Storer Michael
68. ▰ Watson Samuel

BORA - hansgrohe
◆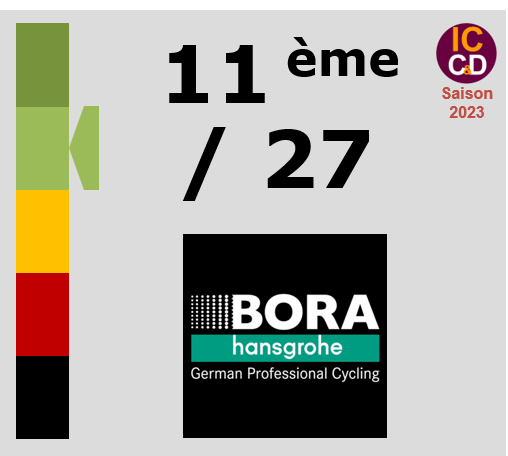 14 years of existence, 1 case, ie 0,07 per year
71. ▰ Vlasov Aleksander
72. ▰ Denz Nico
73. ▰ Buchmann Emanuel
74. ▰ Higuita Garcia Sergio Andres
75. ▰ Kämna Lennard
76. ▰ Koch Jonas
77. ▰ Uijtdebroeks Cian
78. ▰ Zwiehoff Ben

Alpecin-Deceuninck
◆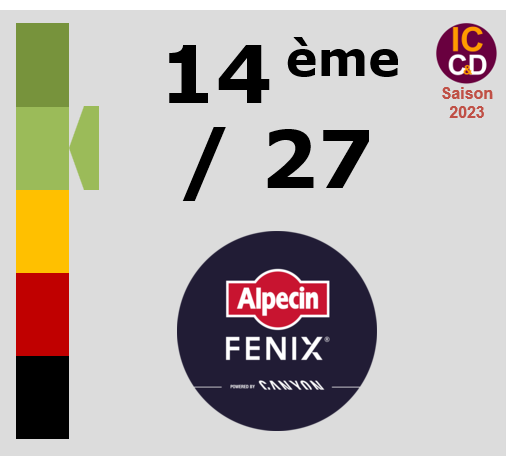 15 years of existence, 1 case, ie 0,07 per year
81. ▰ Groves Kaden
82. ▰ Ballerstedt Maurice
83. ▰ Bayer Tobias
84. ▰ Gaze Samuel
85. ▰ Ghys Robbe
86. ▰ Janssens Jimmy
87. ▰ Osborne Jason
88. ▰ Planckaert Edward

Lotto Dstny
◆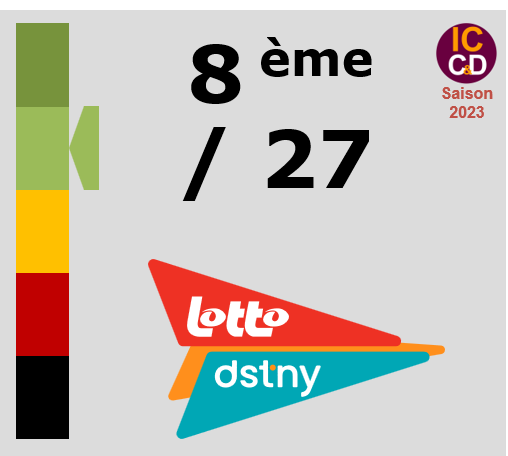 40 years of existence, 14 cases, ie 0,35 per year
91. ▰ De Gendt Thomas
92. ▰ Drizners Jarrad
93. ▰ Grignard Sébastien
94. ▰ Kron Andreas Lorentz
95. ▰ Menten Milan
96. ▰ Moniquet Sylvain
97. ▰ Sepulveda Eduardo
98. ▰ Van Eetvelt Lennert

EF Education-EasyPost
◆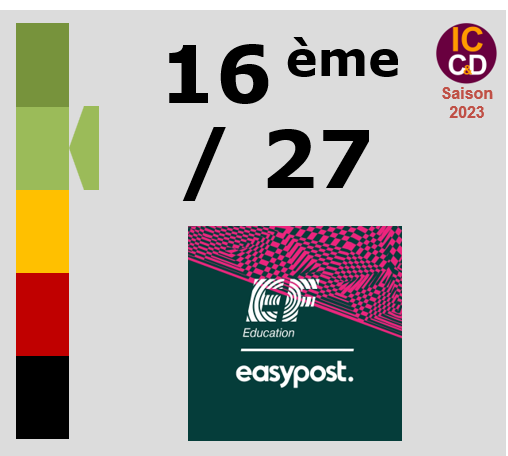 19 years of existence, 3 cases, ie 0,16 per year
101. ▰ Carthy Hugh
102. ▰ Bissegger Stefan
103. ▰ Caicedo Cepeda Jonathan Klever
104. ▰ Camargo Pineda Diego Andres
105. ▰ Piccolo Andrea
106. ▰ Quinn Sean
107. ▰ Van Den Berg Marijn
108. ▰ Van Den Berg Julius

AG2R Citroën Team
◆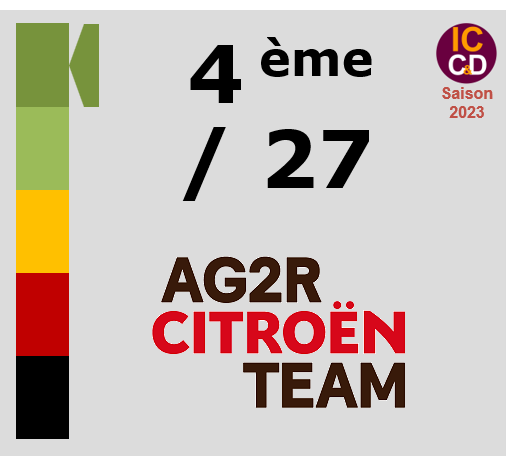 32 years of existence, 18 cases, ie 0,56 per year
111. ▰ Cherel Mickaël
112. ▰ Bouchard Geoffrey
113. ▰ Godon Dorian
114. ▰ Lapeira Paul
115. ▰ Touzé Damien
116. ▰ Vendrame Andrea
117. ▰ Warbasse Lawrence
118. ▰ Prodhomme Nicolas

Team Jayco AlUla
◆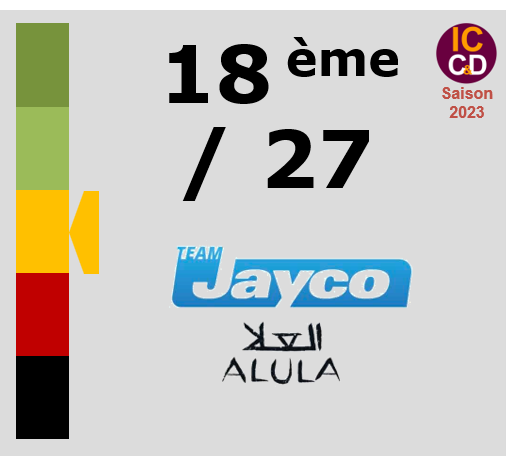 12 years of existence, 4 cases, ie 0,33 per year
121. ▰ Dunbar Eddie
122. ▰ Engelhardt Felix
123. ▰ Berhe Welay Hagos
124. ▰ Hepburn Michael
125. ▰ Maas Jan
126. ▰ Scotson Callum
127. ▰ Sobrero Matteo
128. ▰ Zana Filippo

Intermarché - Circus - Wanty
◆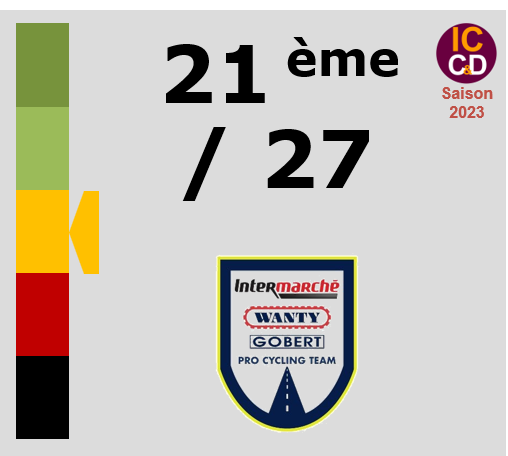 19 years of existence, 4 cases, ie 0,21 per year
131. ▰ Faria Da Costa Rui Alberto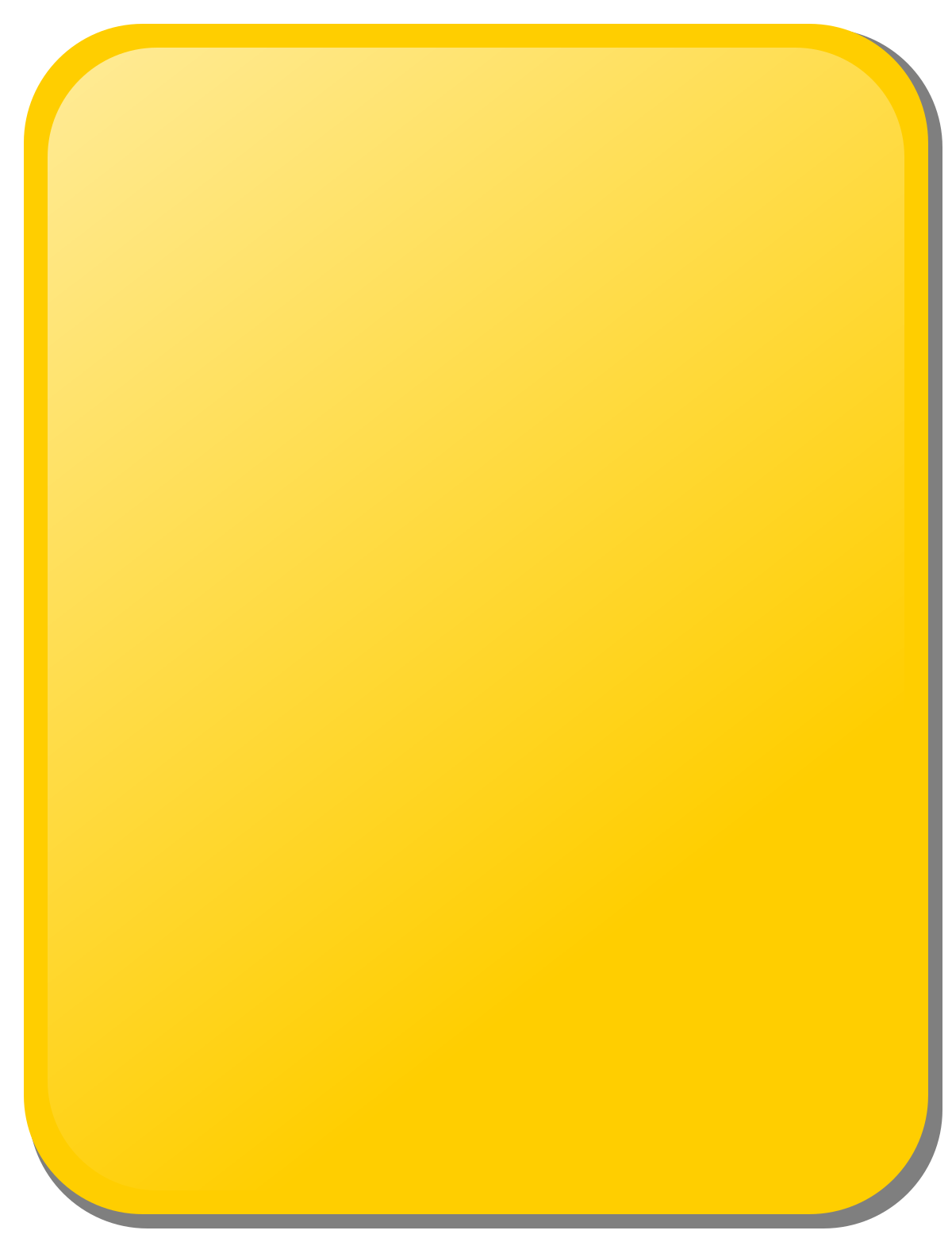 2010 : positive control (no penalty)
132. ▰ Goossens Kobe
133. ▰ Herregodts Rune
134. ▰ Johansen Julius
135. ▰ Page Hugo
136. ▰ Taaramae Rein
137. ▰ Petilli Simone
138. ▰ Van Poppel Boy

Movistar Team
◆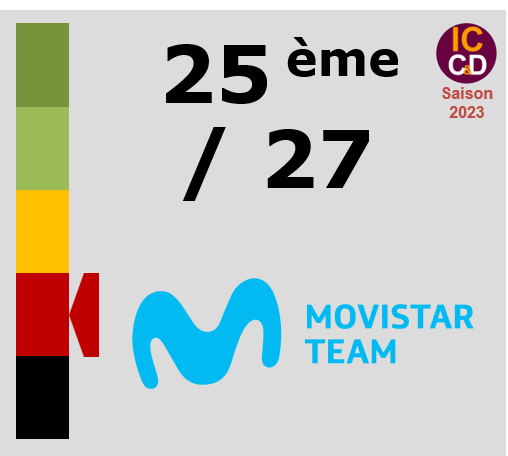 44 years of existence, 29 cases, ie 0,66 per year
141. ▰ Mas Nicolau Enric
142. ▰ Arcas Pena Jorge
143. ▰ Guerreiro Ruben
144. ▰ Erviti Ollo Imanol
145. ▰ Garcia Cortina Ivan
146. ▰ Lazkano Lopez Oier
147. ▰ Santos Simoes Oliveira Nelson Filipe
148. ▰ Rubio Reyes Einer Augusto

Cofidis
◆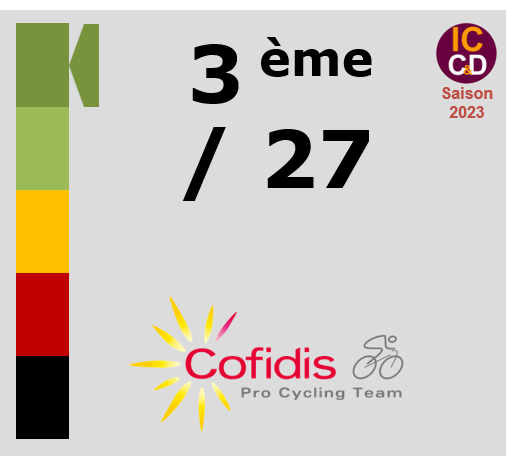 28 years of existence, 21 cases, ie 0,75 per year
151. ▰ Herrada Lopez Jesús
152. ▰ Cimolai Davide
153. ▰ Bidard François
154. ▰ Rodrigues Carvalho André
155. ▰ Coquard Bryan
156. ▰ Fernandez Andujar Rubén
157. ▰ Herrada López José
158. ▰ Rochas Rémy

Team DSM
◆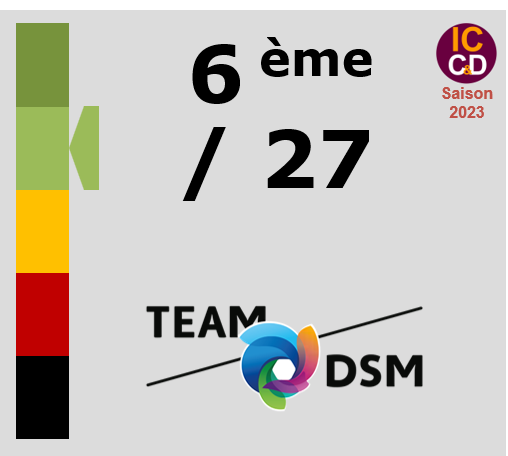 19 years of existence, 3 cases, ie 0,16 per year
161. ▰ Bardet Romain
162. ▰ Combaud Romain
163. ▰ Dainese Alberto
164. ▰ Flynn Sean
165. ▰ Hamilton Chris
166. ▰ Milesi Lorenzo
167. ▰ Onley Oscar
168. ▰ Poole Max

Team Arkéa Samsic
◆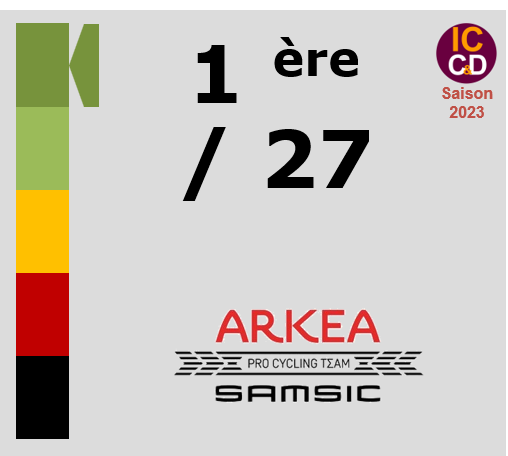 28 years of existence, 1 case, ie 0,04 per year
171. ▰ Vauquelin Kévin
172. ▰ Gesbert Élie
173. ▰ Hofstetter Hugo
174. ▰ Le Berre Mathis
175. ▰ Ledanois Kévin
176. ▰ Owsian Lukasz
177. ▰ Ries Michel
178. ▰ Rodriguez Martin Cristian

TotalEnergies
◆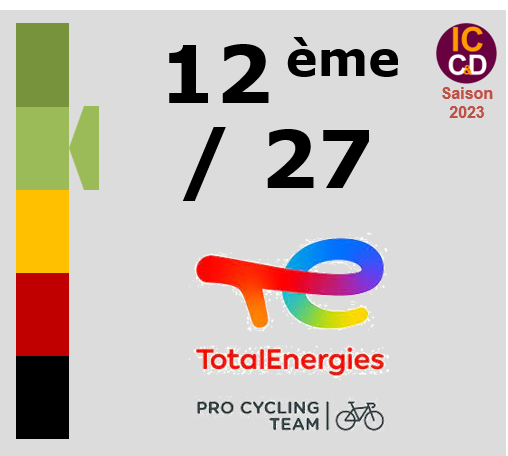 24 years of existence, 6 cases, ie 0,25 per year
181. ▰ Cras Steff
182. ▰ Bonnet Thomas
183. ▰ Doubey Fabien
184. ▰ Jousseaume Alan
185. ▰ Latour Pierre-roger
186. ▰ Ourselin Paul
187. ▰ Soupe Geoffrey
188. ▰ Van Gestel Dries

Astana Qazaqstan Team
◆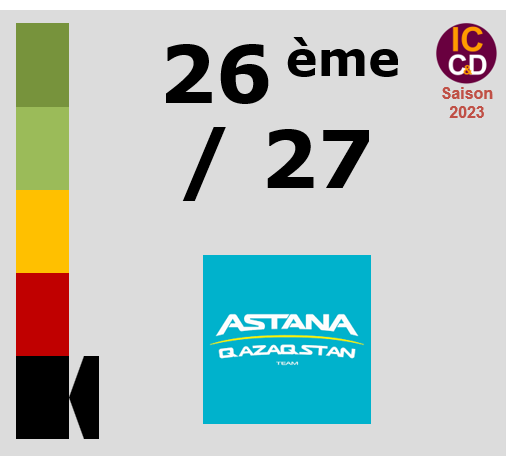 17 years of existence, 19 cases, ie 1,12 per year
191. ▰ Battistella Samuele
192. ▰ De La Cruz Melgarejo David
193. ▰ Sanchez Gil Luis Leon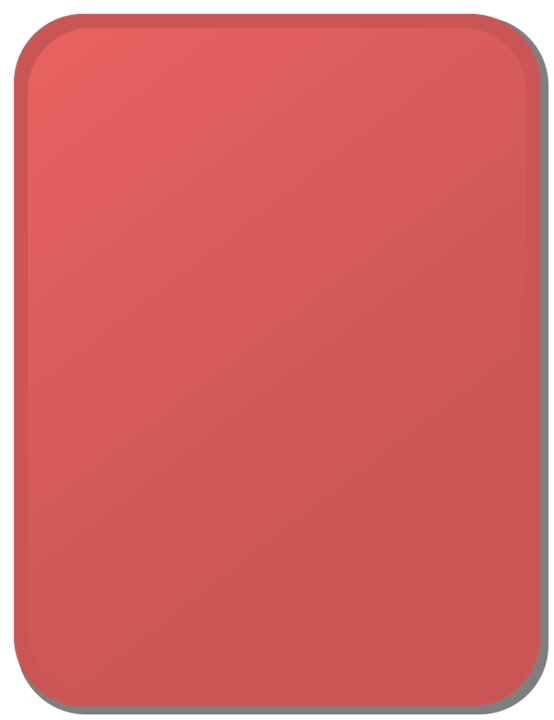 2006 : internal inquiry
194. ▰ Romo Javier
195. ▰ Dombrowski Joseph Lloyd
196. ▰ Pronskiy Vadim
197. ▰ Felline Fabio
198. ▰ Zeits Andrey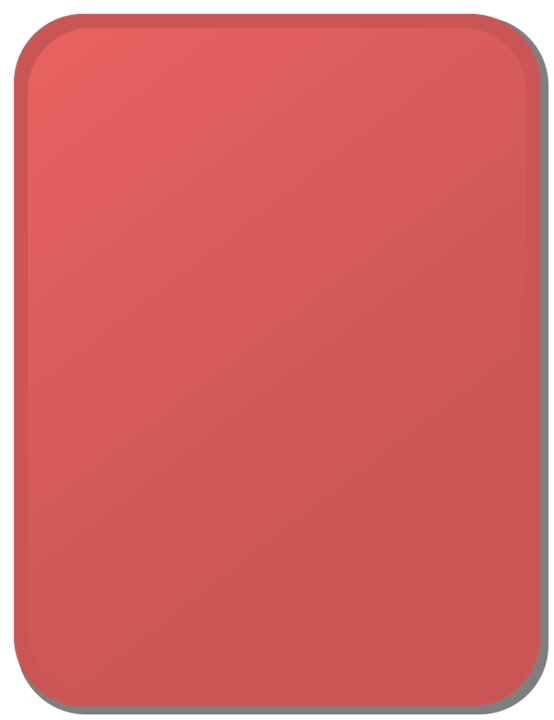 2010 : no location communication

Burgos-BH
◆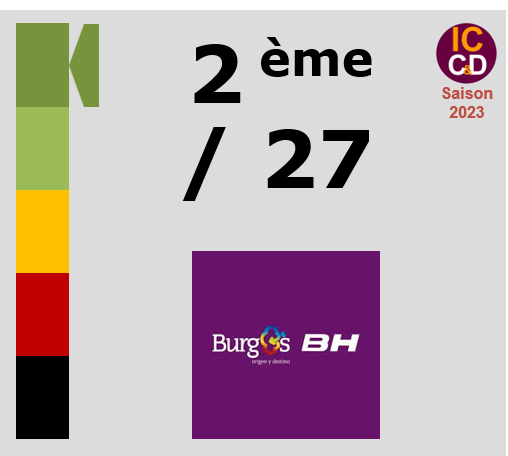 18 years of existence, 6 cases, ie 0,33 per year
201. ▰ Diaz Gallego Jose Manuel
202. ▰ Barthe Cyril
203. ▰ Bol Jetse
204. ▰ Ezquerra Jesus
205. ▰ Fagundez Eric Antonio
206. ▰ Navarro Garcia Daniel
207. ▰ Okamika Bengoetxea Ander
208. ▰ Sanchez Mayo Pelayo

Caja Rural - Seguros RGA
◆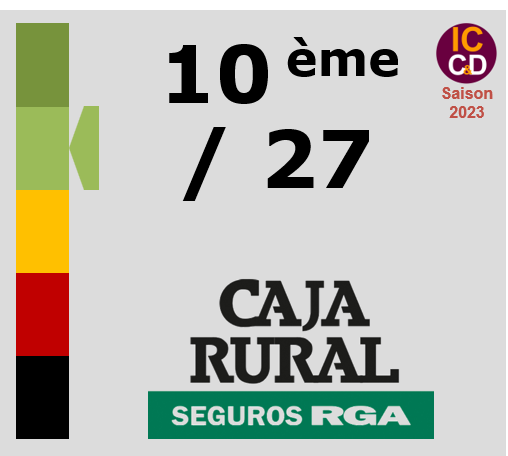 14 years of existence, 6 cases, ie 0,43 per year
211. ▰ Aular Sanabria Orluis Alberto
212. ▰ Balderstone Abel
213. ▰ Barceló Aragon Fernando
214. ▰ Barrenetxea Golzarri Jon
215. ▰ Cepeda Ortiz Jefferson Alexander
216. ▰ Gonzalez Lopez David
217. ▰ Nicolau Beltran Joel
218. ▰ Schlegel Michal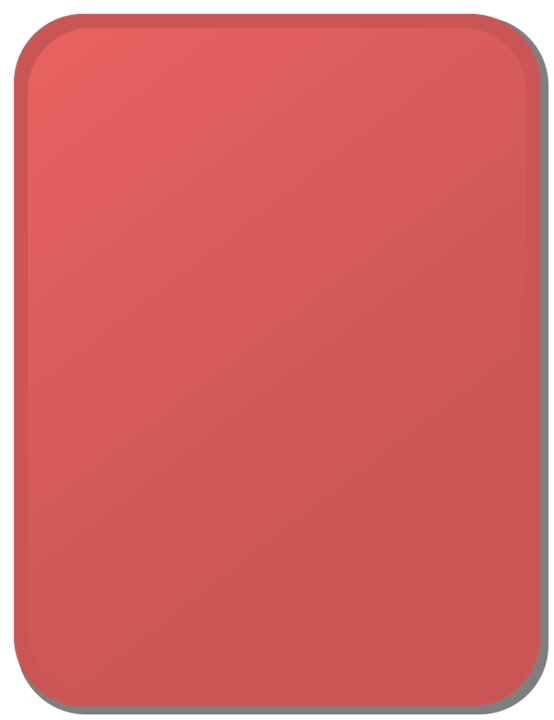 reports a rider who was sanctioned in a doping case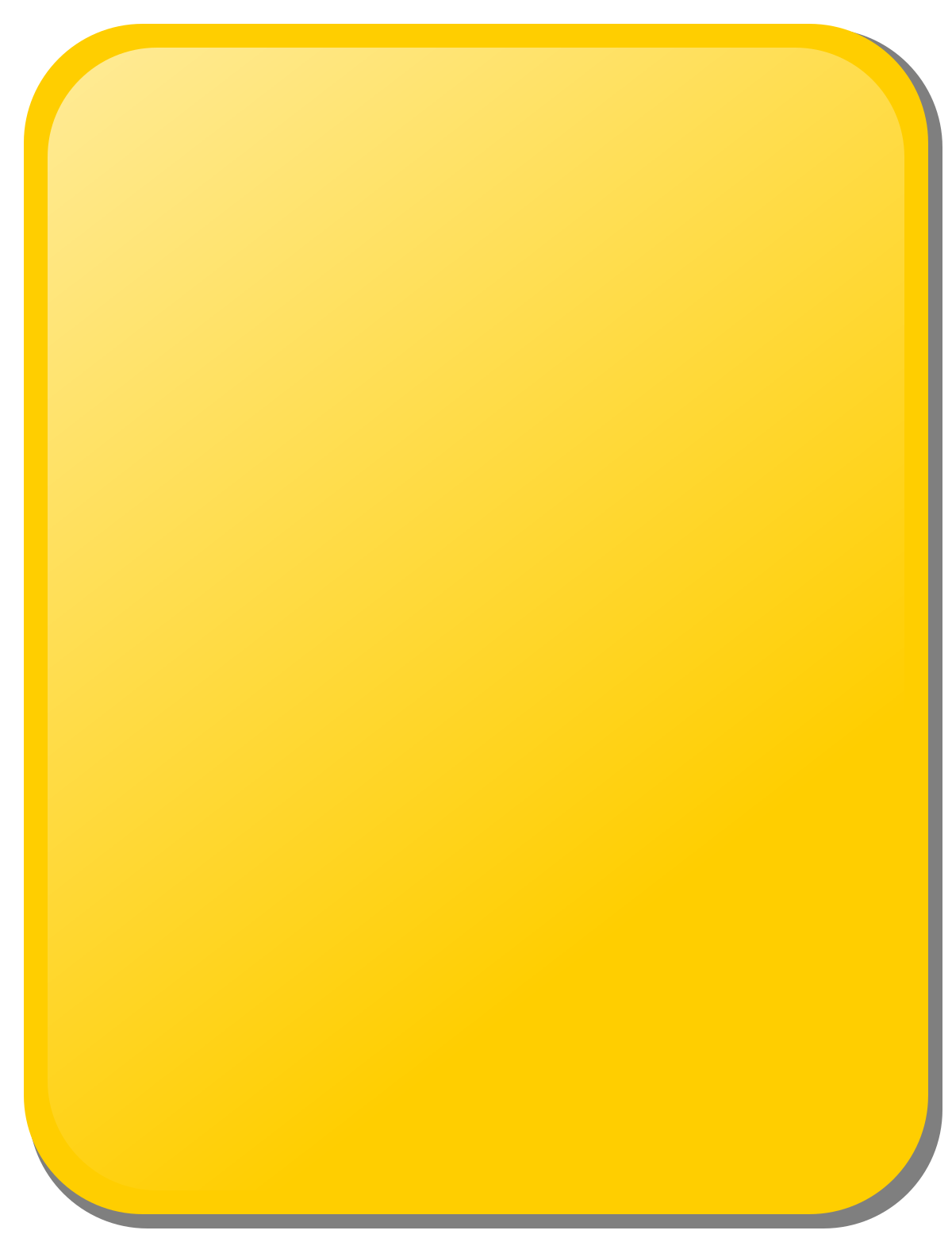 reports a rider pinned in our doping directory but who has not been sanctioned or whose we are not aware of the possible sanction